Driving on the Huron Avenue exit off of 94 going east, I was shocked to see a large radiation junk pile CLOSER TO THE GROUND than I've yet seen, RIGHT NEXT TO an apartment building.
I don't know how long this low-rise, high radiation tower has been in this spot, but it is a brazen assault on health and well being of any living thing in the vicinity, bringing destructive, toxic radiation practically down to the street level.  People living right next to it are most at risk.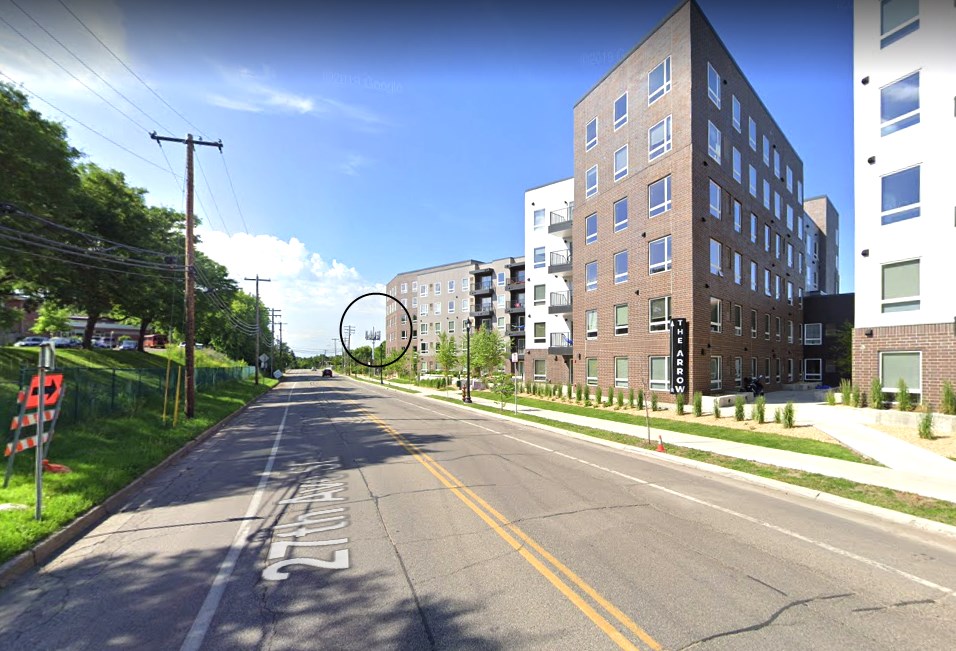 Driving on the exit off I-94, this tower is visible, and is so low, it barely tops the trees.
---
Imagine living with this thing right outside your apartment windows!
Reading Date:  June 9, 2020    Time:  4:00 pm    Conditions:  Light rain
I did not run the meter for a full two minutes because the tower was disrupting my nervous system within one minute of being across the street from this body scrambling, transmitter of destruction.
A resident within a mile of this tower drives by it frequently and reports seeing dead birds by it regularly.
Peak RF is 27.41 mW/m2 and 2.844 V/m.