Driving east on I-94 toward downtown Saint Paul, a new "5G" tower is visible from the freeway on the right as you approach Snelling Avenue.  As I went to investigate, my heart sank when I saw the childrens' playground and a skateboard park within a few feet of it.
Merriam Park Rec Center is located at 2000 St. Anthony Avenue in Saint Paul, 55104.
Its website says, "Merriam Park Recreation Center offers educational programs, after school activities, open gym, tot time, family events, youth and adult athletics, field rentals, rental space for parties, meetings, and events, and so much more."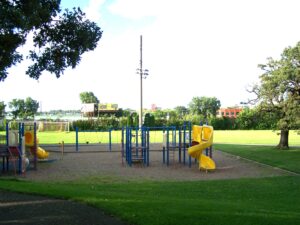 ---
Reading Update:  July 26, 2020
Peak RF:  7.61 mW/m2 from behind the playground area.  Obviously, this tower has been turned up significantly since last fall.
---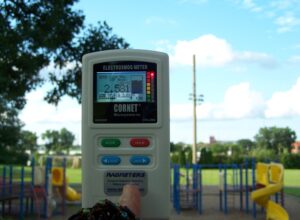 ---
Previous Reading Date:  November 25, 2019     Time:  4:00 pm  
From the swingset area:  2.3 mW/m2.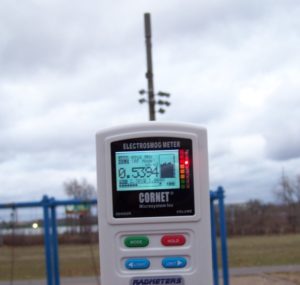 ---
3.64 mW/m2 from a little further away.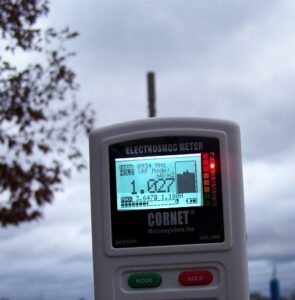 ---
1.37 V/m peak RF reading below.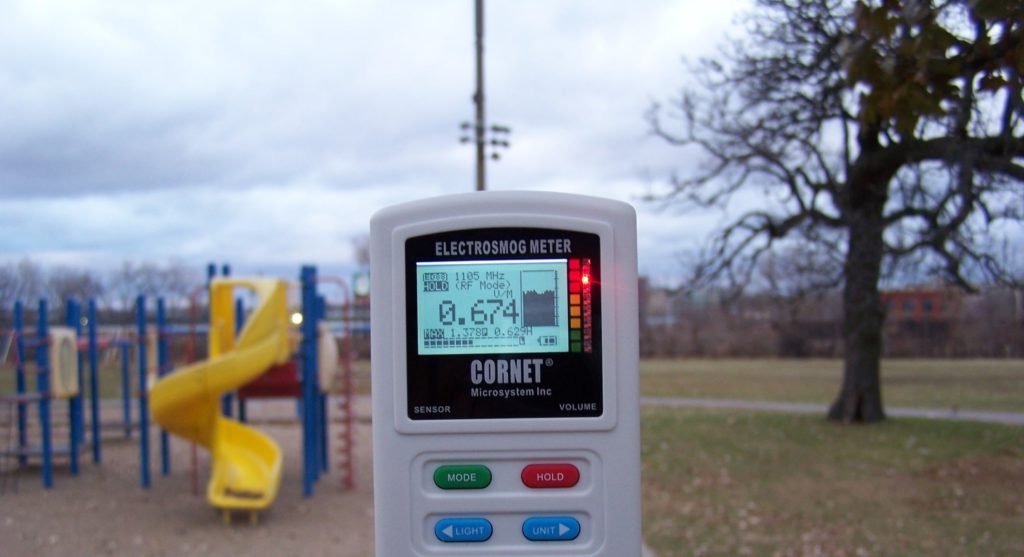 ---
This is very sad!