SABATHANI COMMUNITY CENTER is located at 310 East 38th Street in South Minneapolis, 55409.  This place is dear to my heart, having held meetings there over the years, and attended events.  I have always found the inclusive, compassionate spirit of the place comforting, with ever friendly and helpful staff.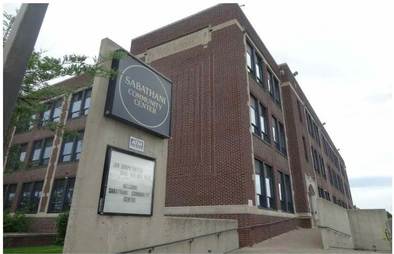 As their website states, "Our vision is to be a vibrant leader with strong partnerships in a community where people of all ages and cultures are able to live, learn, work and play in a healthy and safe environment."
The Center's mission resonates with the best of who I am, and assuredly, Sabathani Community Center has touched thousands upon thousands in myriad positive ways.  The building formerly housed Bryant Junior High School, which musical artist, Prince, attended through eighth grade.
But it deeply saddens my heart to see that Sabathani Community Center now hosts a potent cell tower array all around its chimney, as many of the public schools do.  Furthermore, it directly irradiates the playground area, which seems to me like a devil's bargain of some sort, not conscious, of course.
The chimney-tower is located behind the building.   Initial readings were taken about 20 feet away from it in the parking lot.
Reading Date:  December 27, 2019   Time:  4:00 pm 
Peak RF reading is 49.09 mW/m2, and 4.0 V/m.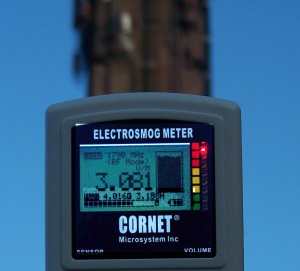 ---
By the playground area, community garden in the back, and residential neighbors, Peak RF measured 17 mW/m2.  Besides stressing children trying to have fun outside, this tower will have detrimental, destructive effects on the soil, and any food grown there.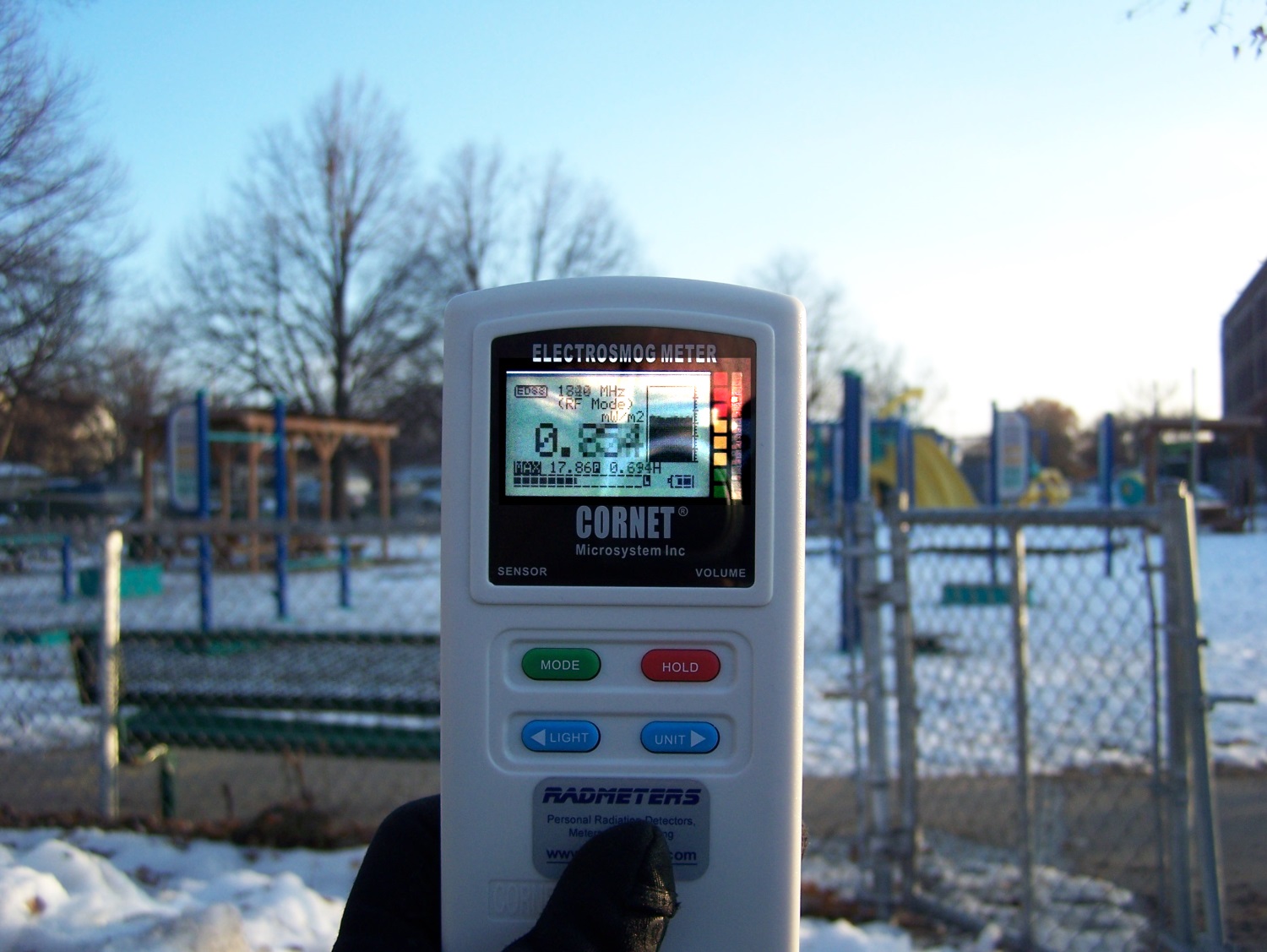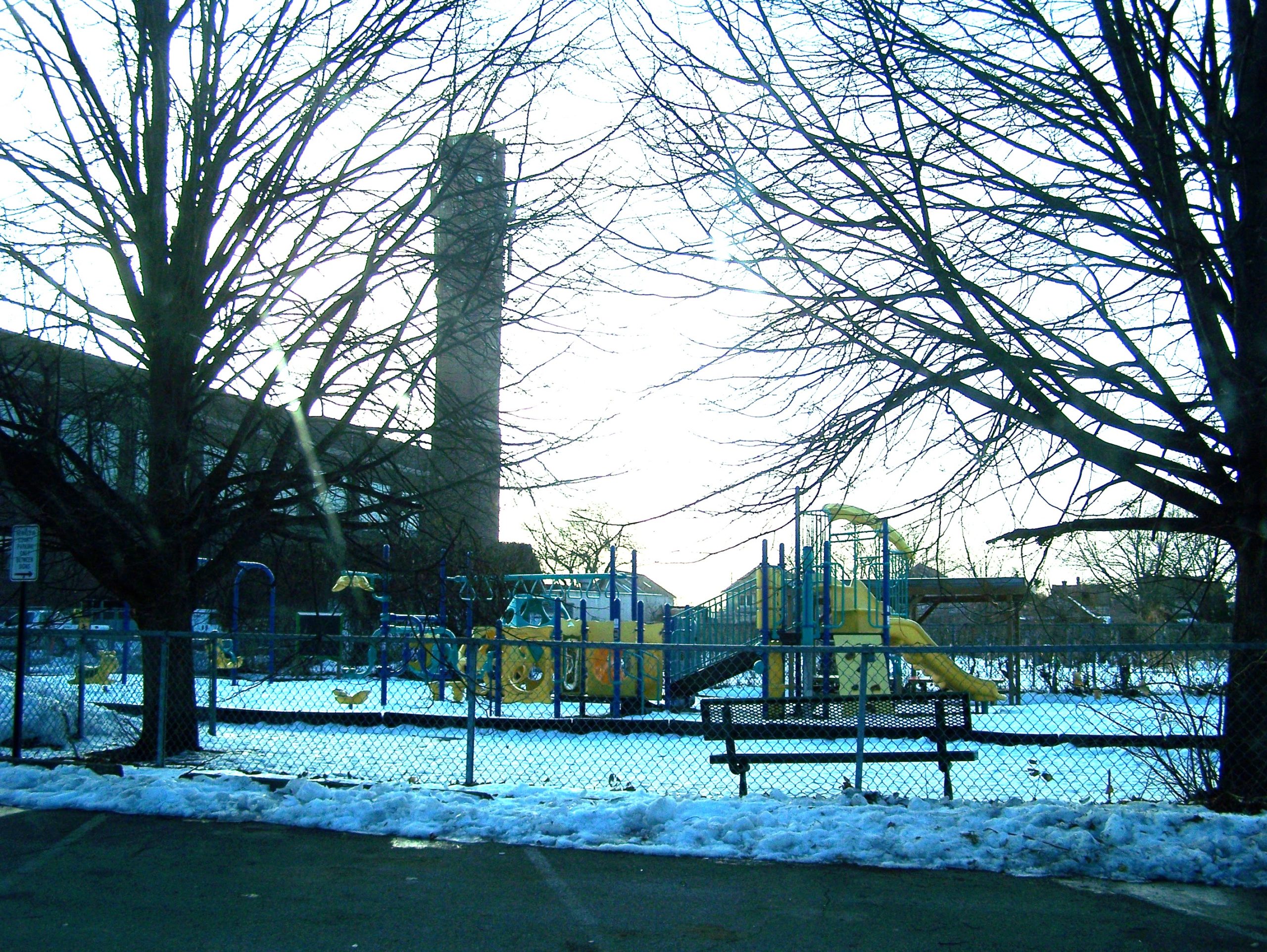 Measurements were also recorded from the parking lot in front of the building.  Peak RF radiation in this area measured 24.09 mW/m2 and 3.0 V/m.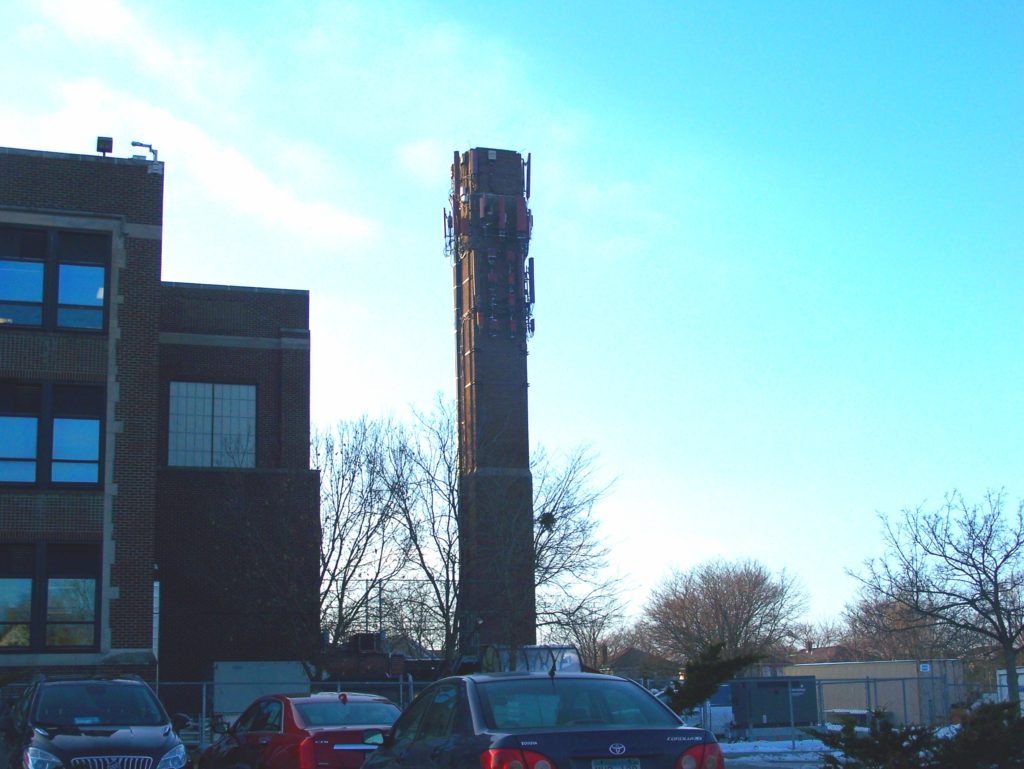 There is a Fire Station adjacent to this building, but only a one-way directional antenna is visible there, which does not appear to be adding to the radiation level on the block.
Read about the health effects of these radiation levels as studied and documented worldwide in the 2012 BioInitiative Report.