At about 1655 Grand Avenue, across the street from the Grand Catch seafood restaurant, a 5G tower now stands. 
The Ramsey Middle School is just a block away in a clear line of sight, on Cambridge Street.
Date of reading:  December 10, 2019    Time:  4:00 pm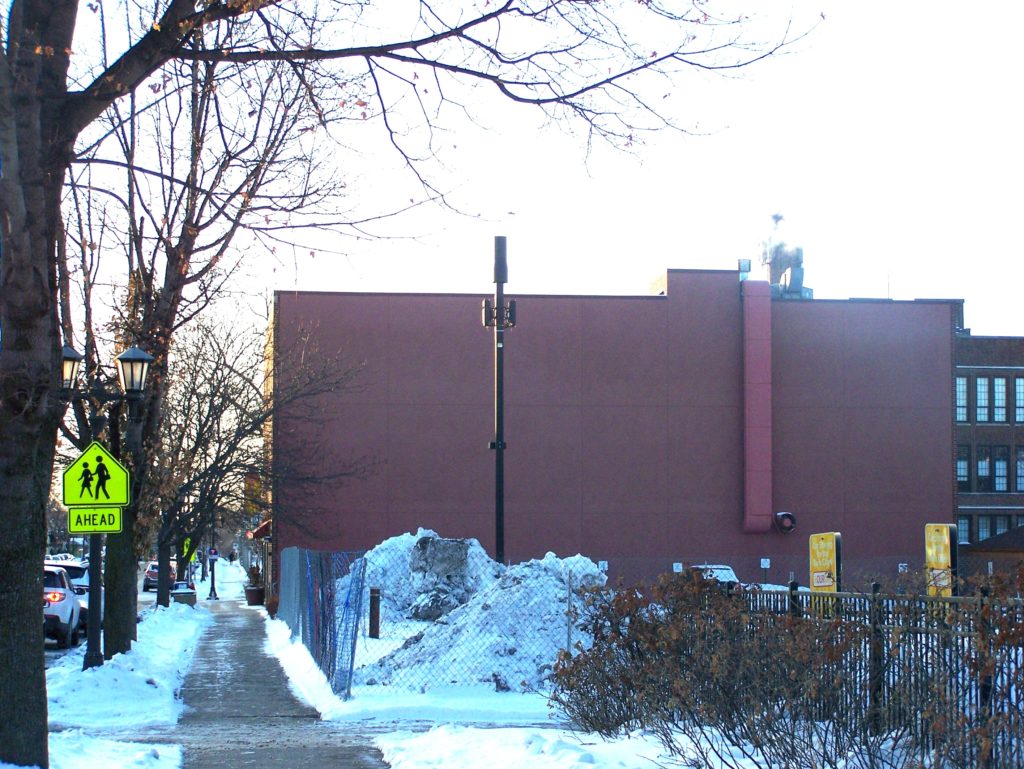 Standing just down the block east of the tower a peak RF reading of 64.8 mW/m2!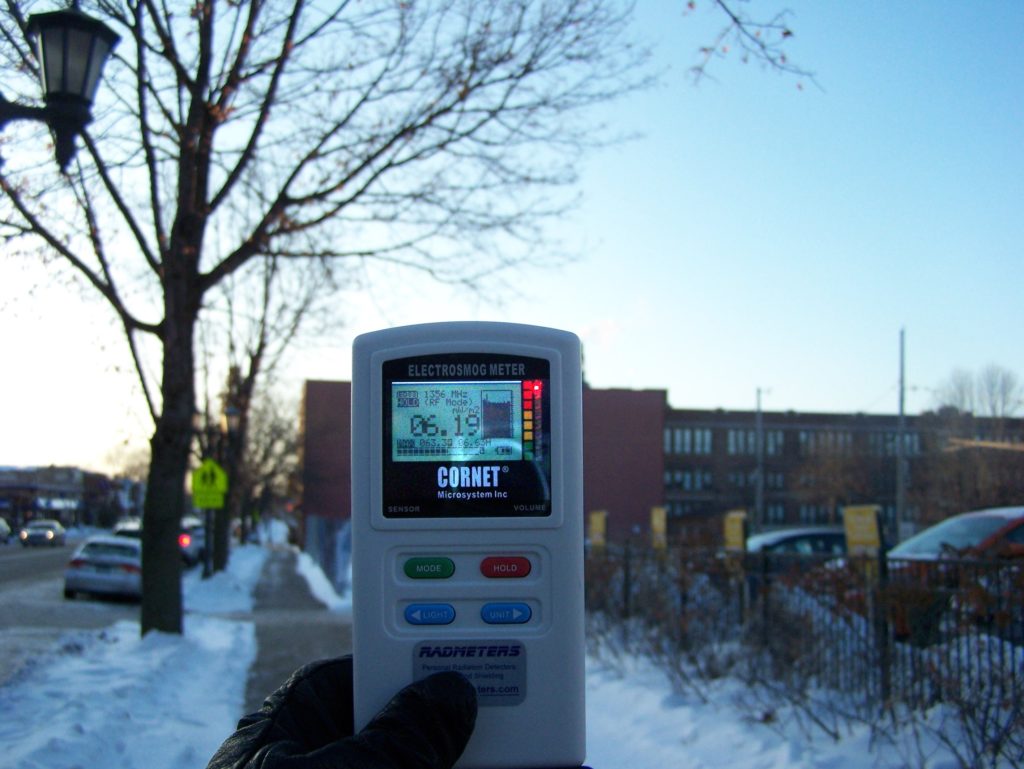 Going around to the parking lot at the corner of Cambridge and Grand, a peak RF reading of 9.59 mW/m2 and 1.92 V/m was measured.  
Why such a variance in readings, from about the same distance in different directions?  It may be due to the direction the small cells are facing, it may be due to the length of the reading.  These particular towers jump super high, but maybe not within a two-minute time frame.  No other towers are currently visible at that block, besides the one on the roof of the school.
Ramsey Middle School is within a block and also has a cell tower on its roof.  (See Ramsey Middle School.)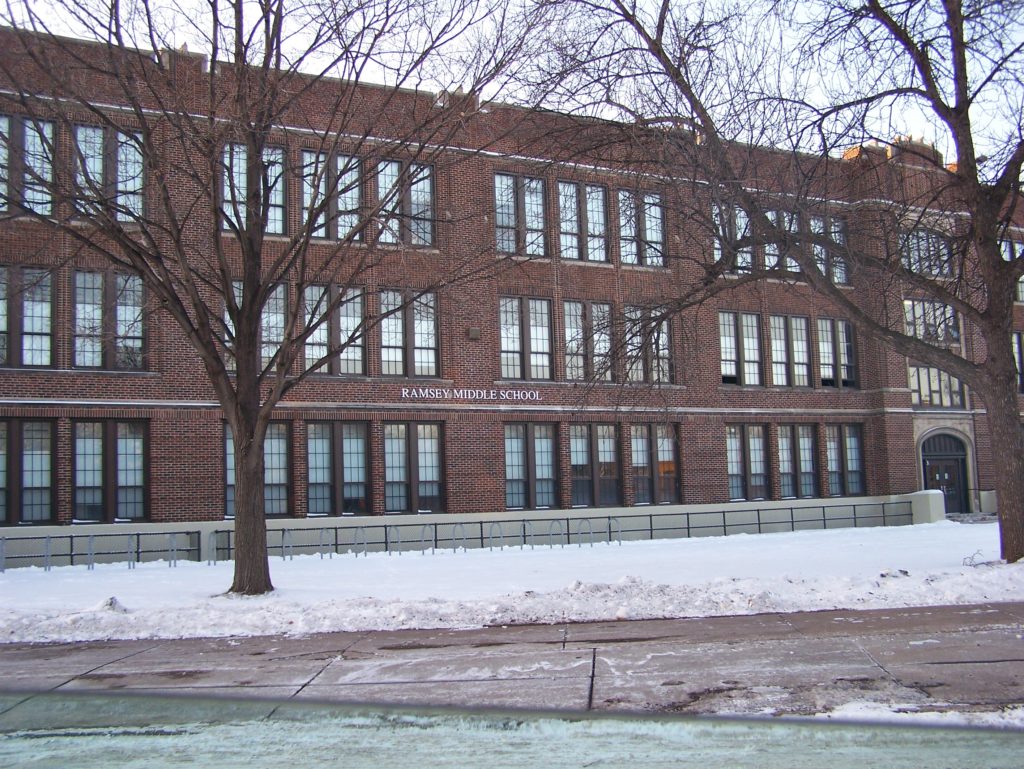 Read about the health effects of these radiation levels as studied and documented worldwide in the 2012 BioInitiative Report.