Driving on Lake Street today from Saint Paul to Minneapolis and back, I was struck with how fast 4-5G infrastructure is appearing at intersections and on top of the taller buildings.  The EMF environment along Lake Street is changing FAST.
I WOULD NOT open a business, a restaurant, or want a residence anywhere near Lake Street or Nicollet Avenue which appear to be the first to degenerate with dense, heavy, toxic, stressful, depressing, unhealthy radiation emissions.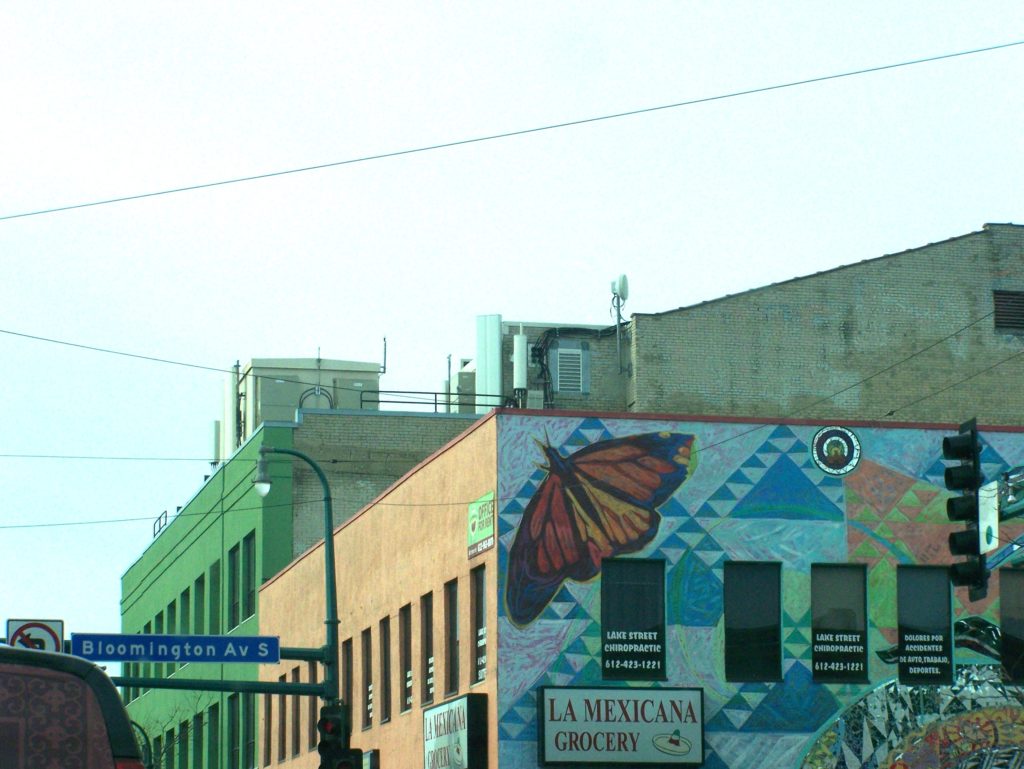 Small cells clutter atop a building at Lake Street and Bloomington Avenue.
---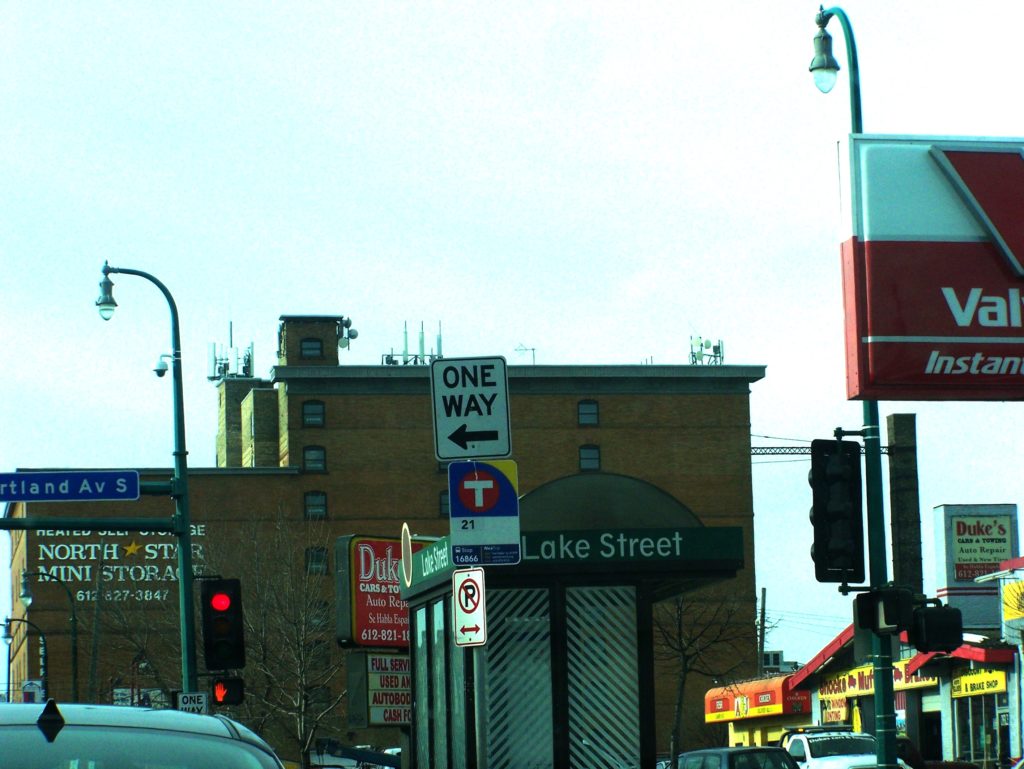 NORTH STAR MINI-STORAGE at 400 East Lake Street is bristling with the latest toxic killer tech.  Mini-Storage buildings seem to have a proclivity for cell towers on them.
---
K MART at 10 West Lake Street, Minneapolis 55408 now has a tower just behind it.    Date:  December 23, 2019     Time:  1:20 pm     Peak RF reading is 8.54 mW/m2.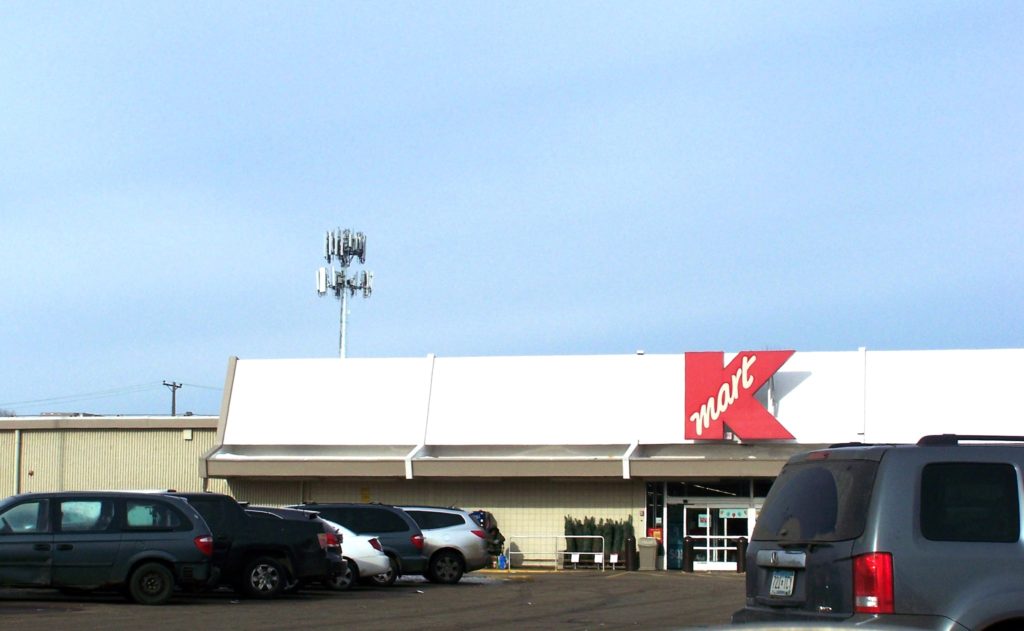 ---
TOWN TALK DINER is located at 2707 East Lake Street, Minneapolis  55406, and the building housing it along with other storefront businesses has recently acquired a pile of junk on its roof.
Reading Date:  December 23, 2019      Time:  2:00 pm    Peak RF reading is 5.27 mW/m2 or 1.61 V/m.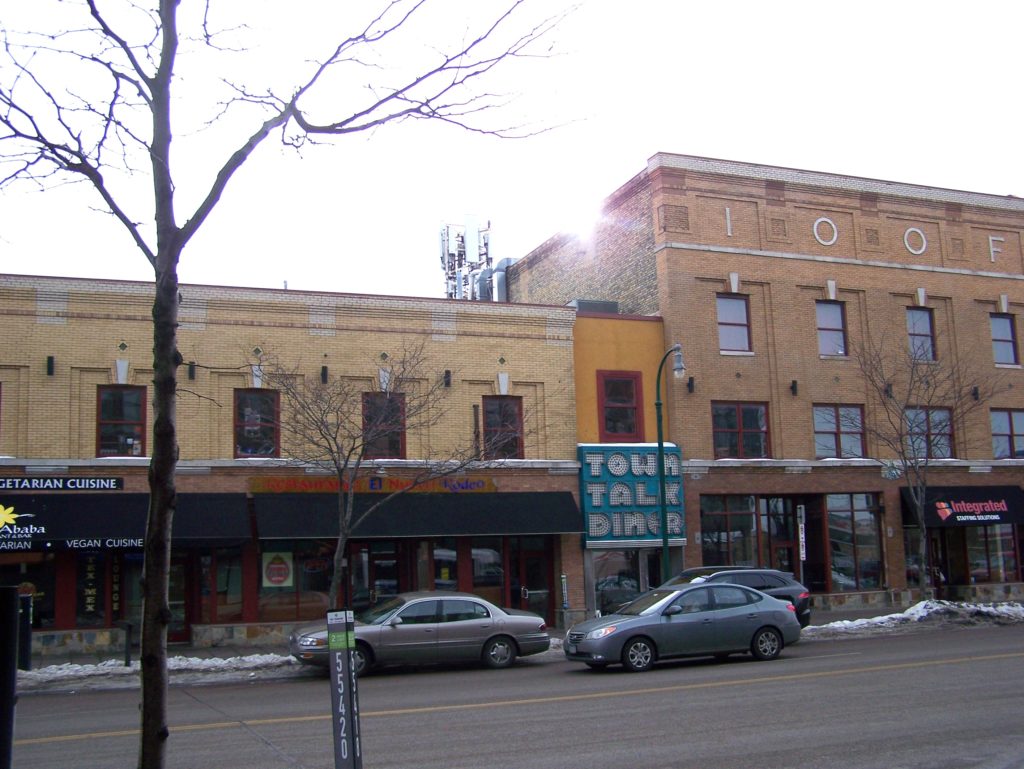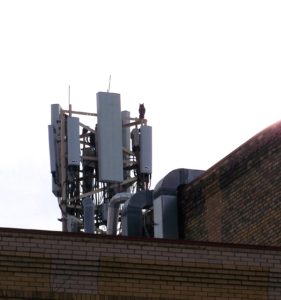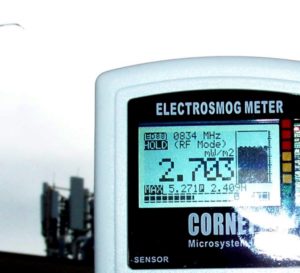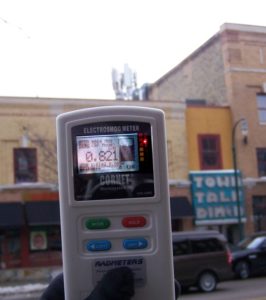 ---
Read about the health effects of these radiation levels as studied and documented worldwide in the 2012 BioInitiative Report.